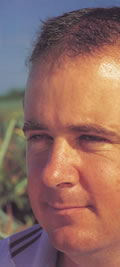 Peter Bail - Business Development Manager
Peter is a technical consultant, specialising in the field of crop management technologies for agriculture and horticulture. His broad range of skill sets, including product development, product management, project management, design of automation control, monitoring and fertigation solutions, to hands on skills such a installation, commissioning, system diagnostics, training and support gives Peter a very good grounding for developing farm management solutions now and into the future. Peter holds a trade certificate in electronics and is currently studying for BApp Science (Plants) at the University of Queensland to better understand the relationship between technology and plants to maximize returns in yield, whilst reducing farm input costs.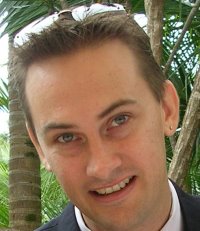 Paul Smith - Chief Technical Officer Software
Paul is a proactive problem solver, who thrives in high pressure environments, and does whatever is necessary to complete projects on time and to the clients' satisfaction. He leads by example, still getting into some low-level coding and database analyst. Paul's warm and friendly personality allows him to liase excellently with clients, having travelled around Australia, parts of Europe and the United States, to develop I.T solutions, consult and conduct various training sessions. He has worked in Canada for 2 years and has also lectured in Electronic Marketing (Post Graduates) at McGill University. His passion is farming and ways to improve using technology.